We are really enjoying our time here at the McColl Center for Art + Innovation!
The next (big) open studio Saturday is coming up on July 13th
We are excited to announce a live appearance from Aunt Johaha, who will be hosting a lemonade stand in our space!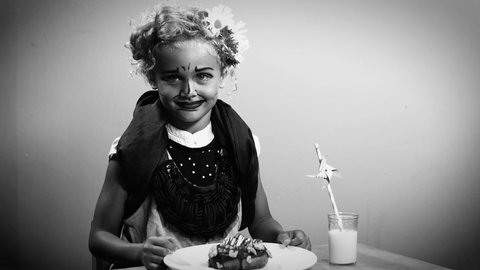 Here is the FB write up and link to the event!
You are invited to explore our vibrant contemporary art space at Open Studio Saturday!
Bring your family and friends to view our summer exhibition, New Works / Alumni Three, meet our artists-in-residence—Chris Clamp, Troy Dugas, Lauren Rosenthal McManus, Carmen Neely, s/n (Jennida Chase and Hassan Pitts), and Gregory Thielker—and participate in fun hands-on activities all over the building.
Admission, popcorn, and cotton candy are free and everyone is welcome. We'll also have a bar with drinks for all ages. Open Studio Saturday is presented by Wells Fargo.
What to expect:
Food Truck
Lenny's Press Box
DJ Luis Minuche
Enjoy summer music from 12:00–3:00 p.m. on the front lawn!
Cities & Sanctuaries Art Workshop
Create a mini cityscape or sanctuary you can take home with you. Alumna artist Sharon Dowell leads you through experimental painting exercises with color, texture, and pattern on paper.
Repetition, Pattern & Radial Forms
Transform existing patterns into something new by incorporating decorative shapes of rubber stamps, a technique used by current artist-in-residence Troy Dugas.
Create a collaborative textile artwork
Following alumna and exhibiting artist Susannah Mira's artistic practice of using recycled materials, all of the fabric pieces used in this hands-on art making activity are remnants sourced from the Charlotte region's textile industry.
Art from Rocks and Soil
Do you know your ecological address? Artist-in-residence Lauren Rosenthal McManus wants to help you find it! Bring a soil or rock sample from your property or local creek to Lauren's studio and add a pin to her watershed map of Mecklenburg County. She'll use your samples to create natural pigments for a new limited-edition, hand-colored print series of Charlotte's streams.
Member Lounge
Location: Alumni Artist Lounge, second floor
How to get here and where to park
We're at 721 N. Tryon St. in Uptown Charlotte. Plenty of free parking is available on N. Tryon St. on Saturdays and in the lot at the corner of W. 10th St. and N. Church St. (behind Charlotte Ballet).